Amazing Grace for Kids
At Amazing Grace our kids (infant through 8th grade) learn about Jesus in a creative and relevant way through a variety of fun activities.
Your first visit
We're pretty informal at the moment. We will meet your family, find out some important information from you and then welcome your child into the group.
Upon checking in for the first time, we will ask for the following information (NOTE: We value your privacy and will not share this information with anyone):
Parent/guardian name(s)
Child's name
Child's age
Any special instructions (allergies, special needs) for your children
How check-in works
Before Service: You can check-in your child by escorting them to the 'Zing classroom. Your child will be given a name tag that has their name, your phone number, and any allergies on it. Your child will need to wear the name tag during 'Zing.
After the Sermon: After the sermon is complete, the children will be walked into church where they can find you and join you for the remainder of the worship service.
During Service: In the event that we need to contact you during the service, the 'Zing leader will text your phone number. So be sure to have your phone on vibrate during the sermon.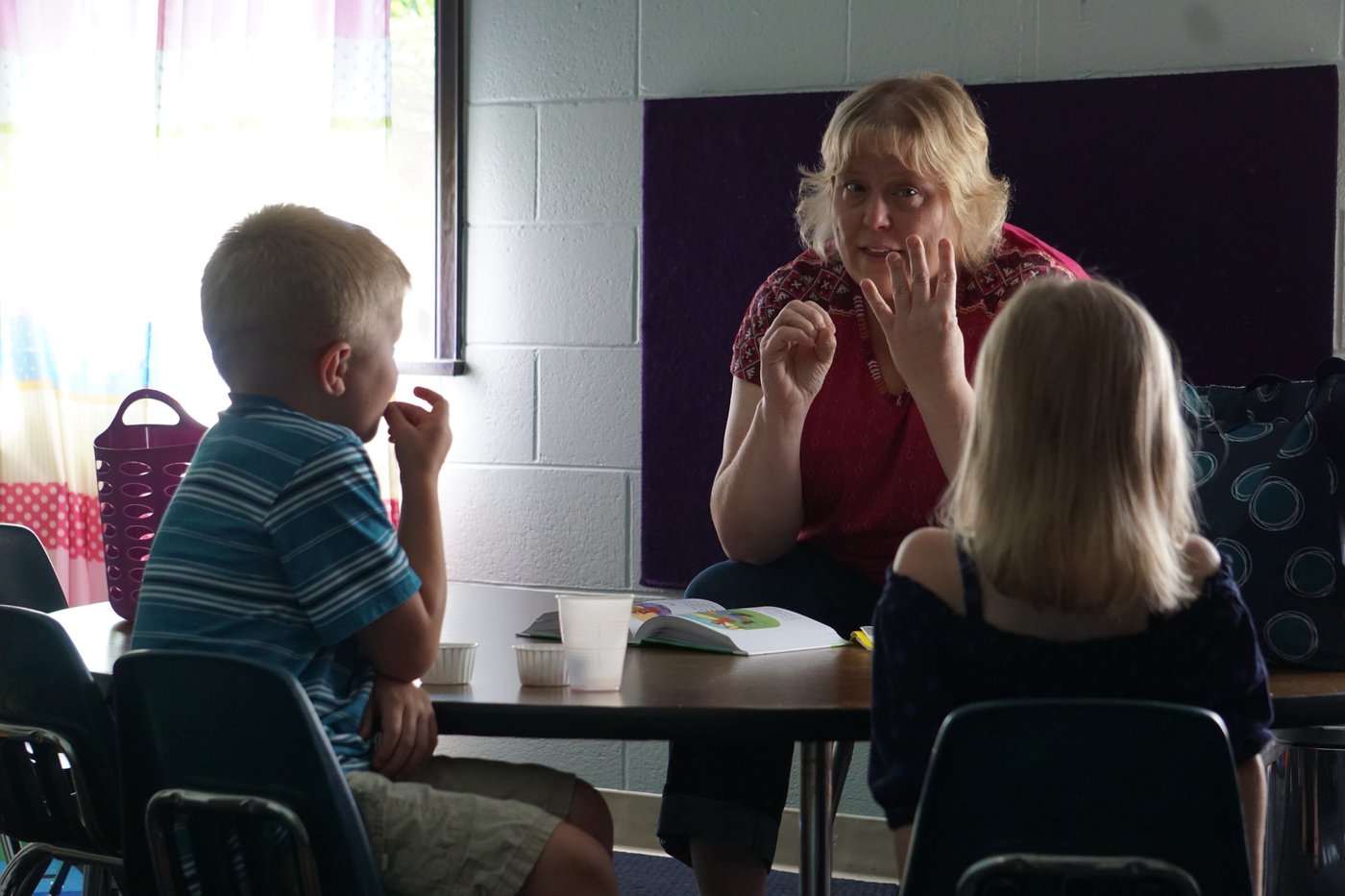 Staffed Nursery
Amazing Grace offers childcare during the service for infants and toddlers. They play, sing, have a short Bible story and snack time.
Please call ahead for nursery care at this time.
Got questions?
If you have further questions concerning our 'Zing Kids or visiting Amazing Grace with children, simply click the button below and get in touch with us!